Well, this is something we certainly weren't expecting to happen: the Coronavirus! At a time when we were approaching one of our busiest seasons, we were forced to shut down all of our operations. It had to be done. Events bring together the largest gatherings, contributing to the spread we all want to prevent. We know beyond a shadow of a doubt that it was and is the right thing to do, but that doesn't change how hard it has been on our clients, our employees, our vendors and our community. We are all feeling the effects. We are all in uncharted territories. But despite all of this, we've never seen our community more united than it is right now. Our goal is that by sharing our story, it may help another organization or spark dialogue that may spread the opposite of the virus: positivity and hope!
Postpone Events; Don't Cancel
When the first ban on gatherings of 250 people or more hit the news channels, our inboxes flooded with clients that were required to find another date. Some of them, unfortunately, had to cancel all together. What was once projected income became a certain loss. What was an event in March or April or May, became an event in a later month of the calendar year, piling onto already busy weeks and taking up dates that could otherwise have been sold. What was once a celebration for seniors at the of a 12 yearlong era of school, became impossible. After all, you only graduate once. It's sad to think that some of the most exciting moments for many to look forward may no longer be an option. We want to encourage those of you who can to reschedule your events so that those who were looking forward to them still have hope! Let's not make a decision to cancel now, given all that we do not know. Because what we do know is that this WILL come to an end and there will come a time to celebrate and make up for what was lost.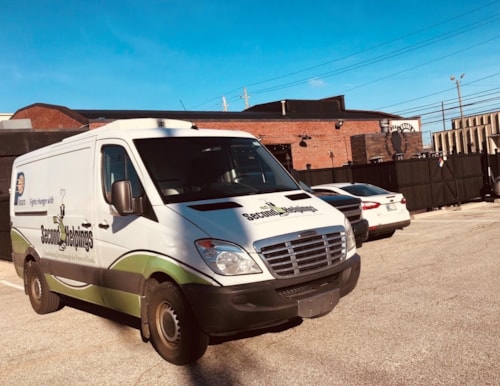 The Importance of an Employee Assistance Plan
With our first cancelled event being for 650 people, we were able to donate over 600 pounds of food not only to Second Helpings, but also to our staff, who are certainly being impacted! Keeping the lines of communication open, sharing information about relief funds, additional employment opportunities, and even unemployment application assistance have been a few of the ways we've tried to help. Lucky for us, the bean business is booming, and we were very fortunate to be able to team up with the Hurst Bean Plant to provide many of our employees with temporary work. It has been difficult to lead our team through this, as information is changing by the minute and this isn't anything we've ever experienced. Thankfully, we have a strong leadership team that meets regularly via Zoom video chats (thank goodness for Zoom!) and we are putting all of our minds together to try and stay ahead of this. Keeping up with our staff has been very important. Calling each and every employee to see how they are coping and what they need was something we realized had to be done. And in doing so, we decided to team up with A Classic and put together care packages to fulfill our employee's needs. If there are there any ways you have helped your customers, employees or community that you would like to share, please use the hashtag #indycarechallenge. We would love to know and share some good news!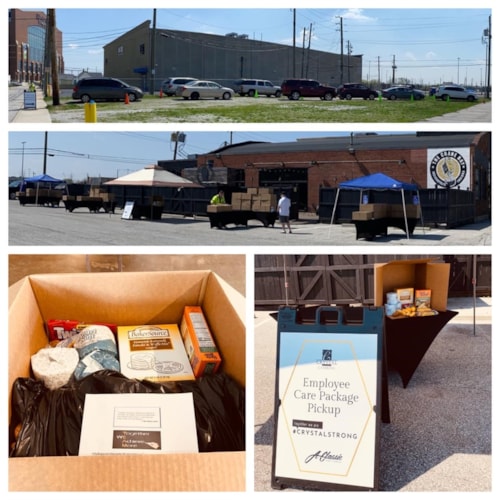 What We Want Our Customers to Know
Since we aren't hosting events, we have had more time than ever to do all of the things stacking up on our to do lists. The silver lining is we finally have the time we've always wanted. Time to discuss ways to grow as a team. Time to document and polish up on our company guidelines. Time to further develop training processes and service standards. Time to create new culinary delights and tasty drink recipes. During this time of uncertainty, there is also excitement for what is ahead! To quote High School Musical (since we've all been binge watching Disney+), "We're all in this together!" New and better times are upon us and when this is all over we will be better for it!
---
Related Topics: Crystal Catering News, Downtown Venues, Crane Bay Event Center, A Classic Party Rental